---
Is It Time to Add More Roof Insulation?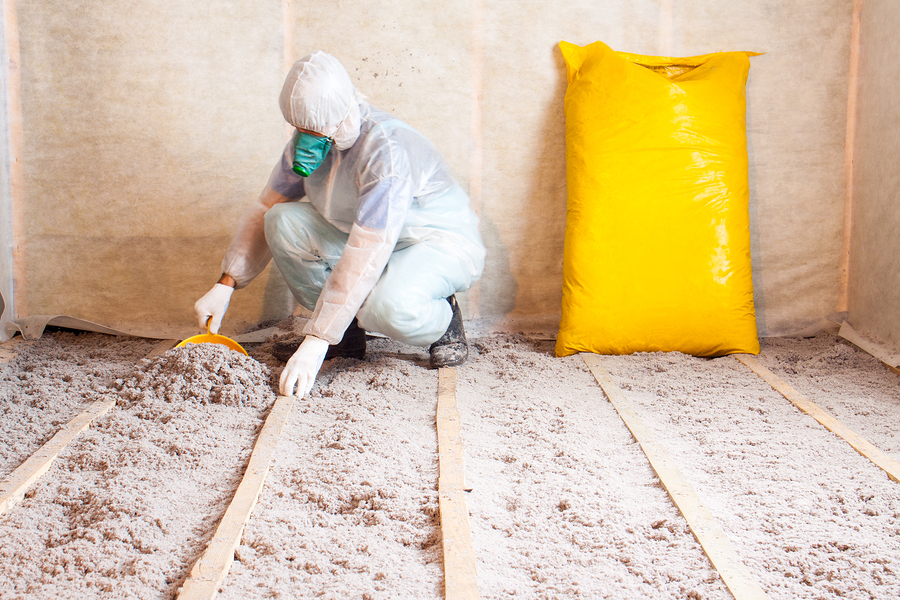 The first day of fall officially begins on Wednesday, September 23. For homeowners, that means it's time to have your roof inspected to ensure it's ready for the winter season ahead. This may include adding more insulation to protect your roof and home from freezing temperatures.
When our climate experiences extreme cold (below zero) temperatures, this can have damaging effects on your roof for many reasons, such as
The expansion of water as it freezes

The difference in the rate of expansion between roofing materials 

The freezing of materials causing failures
It may also make you think, "Do I have enough insulation"?
How Much Roof Insulation Is Enough?
The Department of Energy (DOE) codes, the American Society of Heating, Refrigerating and Air-Conditioning Engineers (ASHRE) standards, the International Building Code (IBC), as well as state and local codes all specify R values for above the roof or in the attic insulation, but frequently, they do not have the same recommendation.
The guidelines set by the United States Department of Energy (DOE) show Minnesota, Wisconsin, North Dakota and South Dakota to be in Zone 6 or 7. In both zones, the DOE specifies R49 to R60 for attic insulation in homes. Commercial roofs with insulation above the roof deck will either be R30 in zone 6 or R35 in Zone 7.
Many existing buildings have R23 since in 2011, the Energy code was R23 for above deck insulation and R19 prior to that.
ASHRE has an entirely different scale dating back to 2009 with R20 for all climate zones.
So, How Much Roof Insulation Do I Need?
Start by checking with your local Building Official. If they enforce an energy code, they should be able to tell you what R value they are looking for on your building.
What To Consider Before Adding Roof Insulation
If you are re-roofing, consider how much more insulation will fit without altering portions of your building.

If you are looking at blown-in or fiberglass batt insulation in the attic, in general terms, there's always room for a little more. Typical construction in our area does not have mechanical units or other equipment mounted in the attic, so adding a few more inches of insulation isn't a problem.

If you are using fiberglass, you are looking for somewhere between 13 and 17 inches to achieve the R49 to R60. 

If you are using blown-in insulation, typical values will mean you are looking for somewhere between 17 and 20 inches to achieve R49 to R60.

If adding insulation above the roof deck, consider what elevations are your plumbing vent stacks, your HVAC curbs, the roof hatch and the parapet walls.

Membrane manufacturers, as well as various building codes, require 8 inches of space from the flat roof membrane up to a penetration. 

If you need to add four inches (Approximately R23 with PolyIso insulation or R15 with Expanded Poly Styrene), there may not be enough room between the membrane at the roof penetrations. 
At the end of the day, you'll need to work with your local building official and your roofing contractor to achieve an acceptable solution.
Need to Add Roof Insulation?
To help you determine your options and next steps, contact our team today for an evaluation of your current roofing system and an estimate. To get started, simply fill out our online form or give us a call at 763-314-0234, and a member of our team will get back to you shortly! 
Remember, fall is a great time to inspect, repair, and update your roof before the long winter months ahead. Take this time to get your roof in optimal condition with help from All Elements, Inc.