---
Top 5 Common Causes of Roofing Replacement Delays
Needing a roof replacement is stressful enough — delays make it worse.
And, unfortunately, roofing replacement delays happen all too often.
While it's perfectly reasonable to expect your roofing contractor to complete your project on time — and a good contractor will work hard to do so — there are some common causes of roofing delays that are simply unavoidable. The following are five of the most common roofing delay causes that can affect your project.
1.) Bad Weather Roofing Delays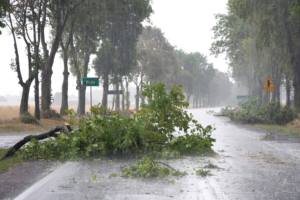 Bad weather is one of the most common reasons a roofing project will come to a standstill. Rain, snow, and extremely cold temperatures can all affect your project's timeline.
One day of rain typically equates to two days of delay, depending on the type of roof being installed. The roof decking, trusses, and rafters all need to be completely dry before installation or before any other roofing layers can be put in place. Lingering moisture can compromise a roof's performance; wet weather also causes adhesives or sealants to take longer to dry, causing further delays.
Snow and cold temperatures can wreak havoc on roofing materials as well, which is why cold weather delays roofing projects. Depending on how deep the snowfall is, snow removal can cause significant delays in a project's schedule. And some roofing products have temperature tolerance limits, meaning air temperatures need to be within a certain range during install.
When weather delays roofing, your project can end up taking much longer than initially planned.
2.) Material Delays
A good contractor will order your roofing materials in time to arrive before the project begins. But even so, material delays can still happen.
Suppliers are rarely the manufacturer, and are therefore subject to the manufacturer's time schedule which can vary month to month and year to year. Lack of material supply availability, shipping backups, and other supply chain issues can cause your roofing project to be delayed several days or even weeks.
3.) Underlying Problems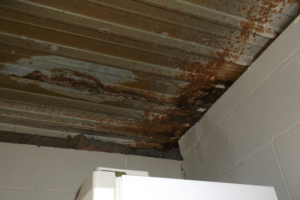 Once the old roofing material is removed down to your roof deck, it's necessary to do a thorough inspection before continuing with the installation of the new roof. This inspection can uncover issues that are otherwise difficult to detect, such as wet insulation, rotted or bad decking, or bad framing.
All of these issues can affect the performance of your new roof, so the project can't continue until they are dealt with. And before any additional repairs can be done, the necessary materials will need to be ordered, furthering any delays.
4.) Structural Issues
Along with these unexpected issues, structural problems can also be uncovered in the process of replacing your roof. These problems can include:
Rotted or deteriorated rafters due to leakage that goes beyond the roof decking into the rafters
Worn or improperly installed flashing. Flashing helps channel water away from your roof, so if it is damaged or installed incorrectly, it can cause pooling water and wear on shingles
Low spots in your roof can indicate potential collapse, requiring the replacement of wood decking or plywood to maintain the structural integrity of the roof as well as prevent mold development
Damaged roof fixtures like vents or attic fans will need to be replaced before a new roof can be installed
Failing block or brick walls will need to be repaired so they can properly support your roof
These and other structural issues can require extensive repairs to avoid roof failure, meaning delays to your roofing project.
5.) Permitting Issues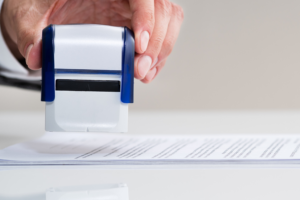 Getting a permit from the city is a necessary requirement before work can begin on a roof replacement. Filing an application and getting approval takes time. Inspections are often a part of that process as well, and the time it takes to schedule an inspection will depend on the availability of inspectors in your area.
Every city follows different codes and has different permitting requirements, so some may take longer than others.
Avoid Roofing Replacement Delays By Planning Ahead — Contact All Elements Today
While you may not be able to completely avoid these common causes of roofing delays — they're called "common" for a reason, after all — good planning can help. The best way to avoid roofing replacement delays is to plan ahead as much as possible. It also helps to have an experienced roofer by your side who understands and knows how to handle common roofing delay causes.
If you are in need of a roof replacement, All Elements is here to help. Our team of experienced roofers will do everything we can to avoid delays and keep your roofing project on schedule. Contact us today to get on our calendar.