---
Storm Damage Insurance Claims – 7 Hot Tips!
By: Justin Marsh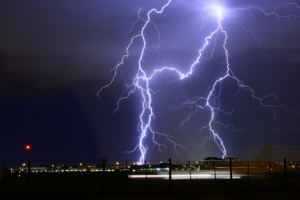 Mother Nature is full of surprises. It's not a question of if your roof will sustain storm damage. It's a question of when and it's a matter of making sure you're fully prepared. Navigating the legal aspect of storm damage can be confusing. From filing a claim and working with an adjuster to finding the best contractor for your job and seeing the work through to completion, the process can be daunting at best. Here are some helpful tips for walking through each step of the claims process.
1. Assess the damage
After a big storm rolls through, if you suspect your roof sustained damage, this is the first thing you should do. Make a note of the storm date, take pictures from the ground of any damage to your property and gather local news articles referencing the storm. You will have all this as proof should you need it down the road.
2. Interview reputable contractors
Don't take the first contractor to darken your doorstep after a storm ravages your area. Instead, take a proactive stance and interview three reputable local contractors. Have each of the three inspect/document damage (with photos). Ask questions about which materials each contractor uses as material quality can run the gamut. Then determine which contractor you wish to hire.
3. Contact your insurance company
It's important to get your insurance claim rolling right away. Most insurance companies place a time limit on filing a claim and to exceed that window could cost you tens of thousands out of pocket to make necessary repairs.
4. Request an adjuster inspection
Your insurance company will send out an adjuster to your property to inspect your roof damage and determine the validity of your claim. Make sure your contractor is onsite with the adjuster assessing the damage. Your contractor is your advocate and is there to make sure your adjuster plays fair.
5. Once scope of work and payment are approved by your insurance company, enter into a contract agreement with your contractor
It's imperative that both your insurance company and your contractor agree on the scope and cost of your job. If your claim is approved, you will receive two separate payments from your insurance company. The first payment is the down payment and the second is the final payment. Reputable contractors can book out weeks or even months. Make sure you get on your contractor's schedule as soon as possible so your roof doesn't continue to deteriorate.
6. Pay your contractor the down payment so they can order materials and get your project underway
Once your contractor secures the materials, they can begin your job.
7. Once your job is completed and you approve the work, your contractor will invoice you and you will send this invoice to your insurance adjuster for final payment
Your adjuster will approve the final invoice and release the funds to you, the customer. You then pay your contractor for a job well done!
You don't have to navigate this process alone. All Elements is here to walk with you each step of the way. If you incur hail damage this season, give us a call. We can be reached at 763.314.0234.