---
Roof Leaks: Proactive vs Reactive Approaches to Caring for Your Roof
Roof leaks are among the most common reasons a property owner will call a roofing pro for help, not to mention one of the most costly. A leaking roof, if not quickly discovered and properly repaired, can cause significant damage to your home and belongings. All too often, leaks are not detected until considerable damage has already been done. Taking small, proactive steps to maintain your roof can help prevent roof leaks, saving you thousands of dollars and giving you peace of mind.
Reactive Roof Leak Repair and Maintenance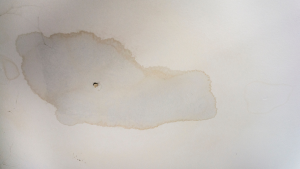 First things first, if you have a leaking roof, take steps to minimize the damage until repairs can be made:
Move furniture and other items out of the way of the leak to protect them from water damage.
Contain the leaking water as well as you can, using buckets or other containers to catch the water.
If you have water pooling and causing a bulge in your ceiling, relieve water pressure by poking a few holes into it (have buckets ready to catch the water). This can help prevent water from spreading throughout the ceiling and causing even more damage.
Tarp the roof until you are able to have it fixed.
Take photos for insurance documentation, and call your insurance company to start a claim.
Call a professional to have the roof leak repaired.
Most people don't give their roof a second thought until a problem arises—severe weather strikes, a nearby tree drops a dead branch onto the roof, or water damage is discovered. We take our roofs for granted until they are no longer doing the job of keeping the elements out. Then we make the call to have repairs made.
Reactive roof repair like this isn't the worst thing—it's certainly better than not addressing the issue at all. And ultimately, you will once again have a sturdy, functioning roof. But waiting to tend to your roof until a major problem arises can result in much more extensive damage and costly repairs than a proactive approach.
In addition, many common causes of roof leaks happen beneath the surface, and are difficult for the untrained eye to notice before they develop into bigger problems. Small leaks, worn shingles, blown-off tiles, loose seams, worn terminations, and other minor issues can damage your roof's structural integrity and lead to more extensive damage. A proactive approach can help you prevent roof leaks and avoid unnecessary repairs by catching these problems early on.
Proactive Roof Repair & Maintenance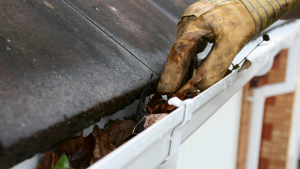 Keep your roof in top condition by implementing routine inspections and making small repairs as needed. This makes it easier to spot potential issues and repair minor problems, thereby preventing more extensive damage. Just like getting regular health checkups or routine oil changes for your car, proactive maintenance is an important part of maintaining a strong, healthy roof.
The benefits of proactive roof maintenance include:
Peace of mind. You won't have to worry about roof leaks or being surprised with a big repair bill.
Saving money. Last-minute repairs can be costly. Proactive maintenance helps prevent small problems from becoming big ones.
Increased lifespan of your roof. Regular inspections help ensure your roof stays healthy for a long time. If well taken care of, your roof should last at least through the warranty period, if not longer, but delaying maintenance could reduce that lifespan.
Tips for Proactive Roof Maintenance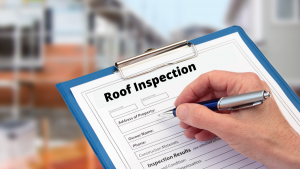 Implement the following on a regular basis to help prevent roof leaks and keep your roof in top condition:
Inspect your vents. Make sure all vents are clear of dust, insulation, cobwebs, or other material. Clogged vents lead to moisture buildup, which in turn causes insulation to become soaked, shingles to buckle, or sheathing and rafters to rot. Inspect and clean your home's ventilation system regularly.
Look for signs of roof leaks. Check for signs of water damage like wet or dark patches on your ceiling, mold or mildew, soaked insulation, and rust or black rings around nails in the attic.
Clean out gutters and downspouts. Your gutters and downspouts play a big part in preventing roof leaks and water damage. Clogged gutters can cause water to pool or back up under the shingles and into your walls and ceilings, leading to water damage. Keep a close eye on your gutters as part of your routine maintenance plan, and have a pro clean them out at least once a year.
Keep your roof clear of debris. Leaves, twigs, pinecones, and other debris that fall onto your roof can build up in your gutters and cause roof damage. Trees that overhang your roof can create shaded and damp areas, and can even damage your roof if they are close enough to it. Keep trees close to your home well trimmed, and clear debris from your roof on a regular basis.
Schedule regular roof inspections. An annual inspection helps prevent small problems from becoming more severe. Many causes of a leaking roof are hard to detect. It takes a trained eye to locate sources of leaks before they spread and have big consequences. A professional knows what to look for and can catch potential problems early on.
The moral of the story is, don't wait for your roof to spring a leak. Take a proactive approach to caring for your roof to prevent roof leaks and keep your roof functioning at its best. Contact the roofing specialists at All Elements today to set up your annual inspection agreement.