---
Residential PVC Roofing 101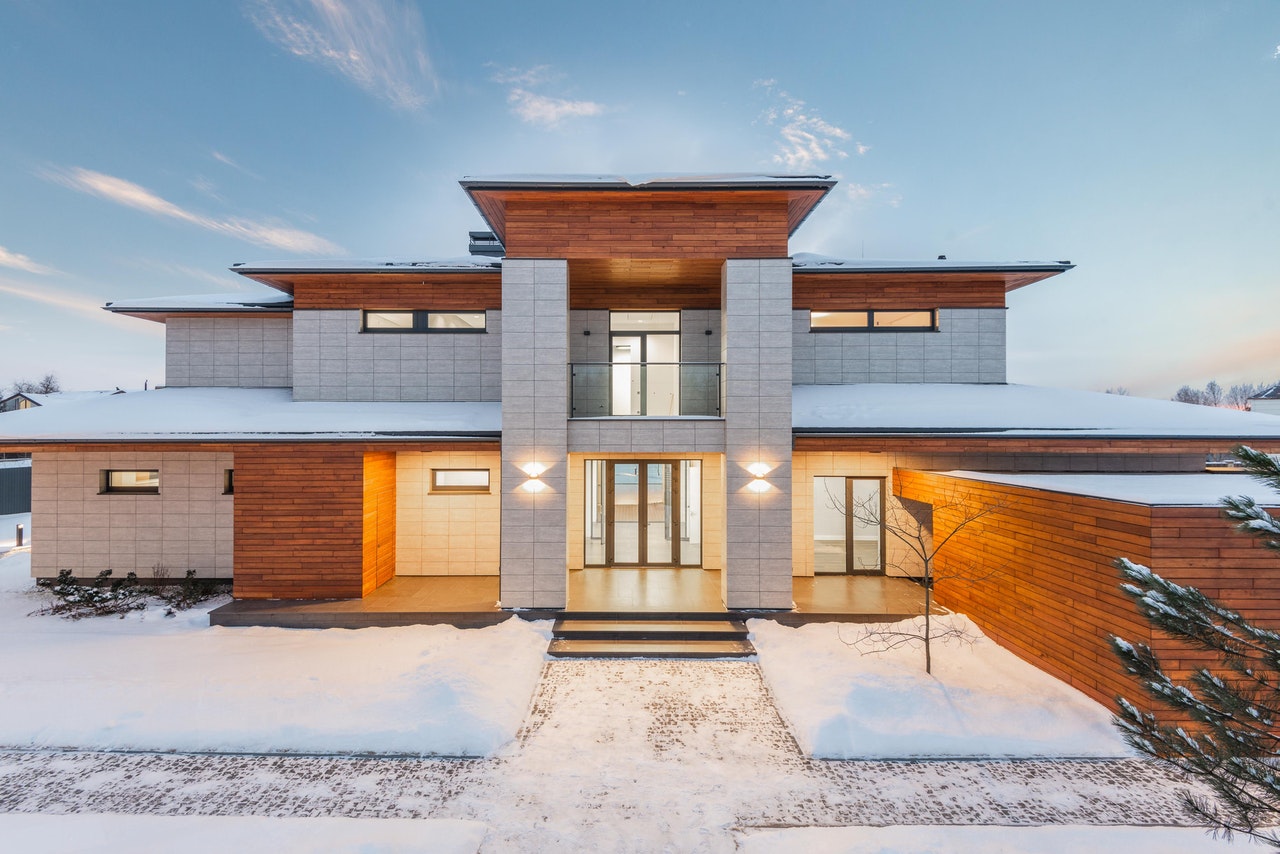 Made from polyvinyl chloride, PVC offers commercial property owners a strong, durable roofing solution. Lightweight, low maintenance, and both fire and weather resistant, this popular single-ply membrane helps protect your roofing system from snow, hail, rain, and even hurricane-like winds. 
Perhaps one of its most popular attributes is its ability to make your property more energy efficient, due to its reflective surface that helps block up to 80% of the sun's harsh UV rays.
With all this in mind, it's not surprising why PVC is often a top pick among commercial buildings across the country. But can homeowners benefit from having PVC roofing, too?
PVC Roofing for Residential Homes
PVC roofing is designed to accommodate both flat-roof and low-slope roofs. If your home has a pitched-roof system, you may still be able to utilize PVC roofing on a flat roof deck, garage roof, or balancy.
As mentioned earlier, PVC is fire resistant. But it's also chemical-resistant, too,. This makes it an ideal choice among restaurants and fast-food chains that deal with grease and oil on a daily basis. 
Though you may not have a need for this particular benefit, there are tons of other ways a PVC roofing can enhance your residential property.
Let's review a few!
Longevity
How long do PVC roofs last? Good question. On average, PVC roofs can last up to 30 years or more. This, of course, depends on several factors, including 
Regular maintenance

Climate conditions
PVC's lifespan is actually comparable to other common residential roofing systems, such as composite shingle roofing, which can last anywhere between 15-40 years. 
Wind & Leak Protection
For homeowners who reside in areas that experience high wind warnings, PVC roofing membranes are incredibly durable. In fact, it even carries a strong wind uplift rating and has been recorded to withstand wind speed as high as 130 mph.
And because the seams of the membrane are welded together vs. using an adhesive tape, it helps keep water from rain, hail, and snow out of your home.
Low Maintenance Roofing
If the idea of less cleaning and maintenance appeals to you, then you'll be delighted to learn that PVC roofing requires less repairs than traditional residential roofs. And when repairs are necessary, PVC roofs are much easier (and faster) to fix, as an experienced roofer will repair and weld the membranes back in place.
This, again, is just another reason why commercial buildings benefit from PVC—and why you can, too!
Environmentally Friendly
As more homeowners are looking for ways to reduce their carbon footprint, PVC roofing systems are a great way to help you reduce energy and lower utility bills. 
Actually before PVC even ends up on top of your home, it's considered eco-friendly, as it takes less energy to produce.
PVC carries an Energy Star rating and is considered one of the first cool roofing systems, as it reflects the sun's harsh heat and UV rays, keeping the indoor temperature cool and comfortable!
How Much Does It Cost to Install a PVC Roof?
Due to its strength, durability, and endless list of benefits, it's not too surprising that PVC single-ply roofing membranes come with a higher price tag when compared to other products.
On average, PVC can range from $8.50 to $14.50 per sq. ft. Remember that the final price will likely vary depending on several factors, including
Whether you apply PVC over an existing roof or in place of one.

Whether you apply PVC to certain areas of the roof (i.e., flat roof deck, balcony, etc.) vs. all over.

The complexity of the roofing project.

Product inventory available, due to supply shortages 
One important fact to note is that installing a PVC single-ply membrane onto your property may qualify you to earn certain tax credits via Energy Star. To learn more about this, you'll want to speak to your CPA or search local rebates in your area.
Is Residential PVC Roofing Right for You?
To learn more about the benefits of a single-ply roofing membrane like PVC, contact your local roofing experts at All Elements, Inc. We've helped many commercial and residential customers find the best roofing products and solutions they need to protect their family, property, and future investments.
Find out how we can help by letting us build you a custom quote today!