---
4 Halloween Roof Decoration Tips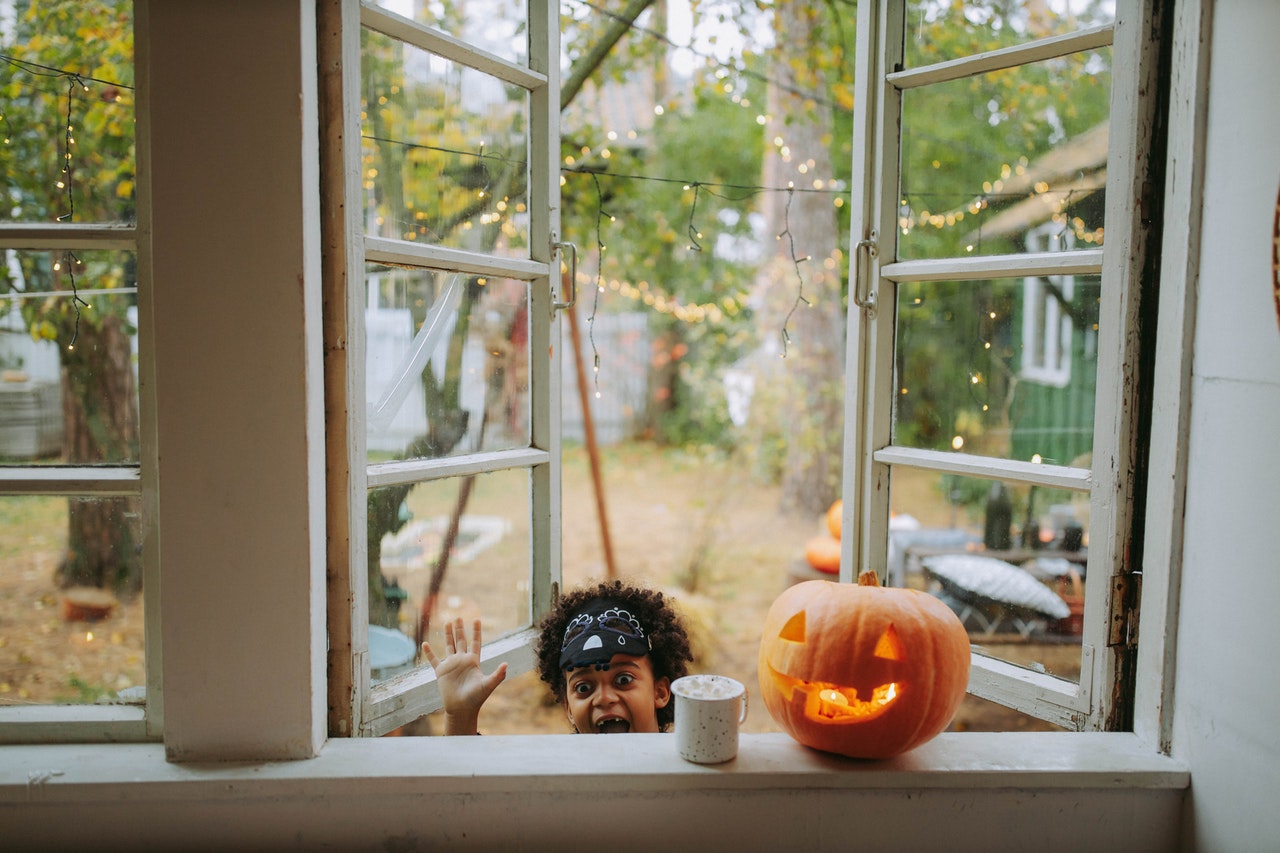 When it comes to Halloween decorations, you might be one of two people. The type to put a few Jack O' Lanterns in your windows, or the neighbor who likes to go all out and install a graveyard complete with zombies in your front yard.
However you choose to decorate your home for this Spooktacular time of year is up to you. But one area of your property you might be tempted to try this year is your residential roof. 
As with the Christmas season, it's not uncommon to see decorated lights displaying on roofs during October to show some spirit—and we don't just mean the ghostly kind. But as the barrier between your loved ones and the harsh outdoor elements, you want to avoid doing anything that could compromise your roof's integrity.
All Elements' Halloween Guide to Roof Decorations
If you're planning to decorate your roof this Halloween, here are a few tips to ensure you stay safe and don't damage your roof in the process. After reading our tips, be sure to keep scrolling down to learn about our own experiences with haunted roofs—just don't read these stories in the dark!
Make Sure Your Roof Is Safe
It's recommended that you inspect your roof during the fall, as an autumn roof inspection can help you quickly identify any problem areas that could worsen during the freezing months ahead.
In a previous article, we've listed our fall roof inspection checklist to help you perform a thorough inspection. This guide will also help you know when it's time to call in the pros for roof repairs. Remember, if your roof is already experiencing damage caused by loose or missing shingles, cracks, punctures, or outdated materials, you could easily escalate this damage by trying to put extra weight or debris on your roofing system.
When in doubt, contact a professional for a roofing inspection. 
Choose Your Decor
Next, you'll want to plan out how you'll decorate your roof. Perhaps, you want to dangle cobwebs with giant black spiders on top or hang the grim reaper above your home's front porch or garage area. 
Try to make your roof an addition to the decorations on the ground, not just its own piece. And always go for decorations that are designed for residential roofs. These typically include clips to attach to your shingles. Never put nails in your roof to hang a decoration. This leads to leaks and water damage come winter!
Inspect Your Halloween Lighting
If lighting is part of your decorative choice, be sure to check that all electrical cords and light fixtures are working and in good condition before hanging them. Exposed wiring can cause a fire, so inspect your equipment thoroughly before they go up.
Always remember to choose outdoor, not indoor, lighting, too. 
Get Some Help!
When you have your decorations in hand, make sure a friend or loved one is there to help. To ensure you put your decorations up safely and don't cause any damage to your roof by going too fast, have a buddy system in place to avoid any catastrophes—that means someone should be there to hold the latter and give you a hand when you get tired.
Remember to take your time with this project and know your limitations. 
Okay, now that you know a few tricks about adding Halloween roof decorations to your home, here's a few treats we thought you might enjoy, too!
Haunted Properties We've Roofed
Whether or not you believe in the supernatural, our team has had the privilege of putting new roofs on plenty of historic properties—and some of them just might be haunted. These three places have documented paranormal activities and mysterious happenings. It's always fun hearing stories from the staff, but the view from the roof never reveals the eerie activities.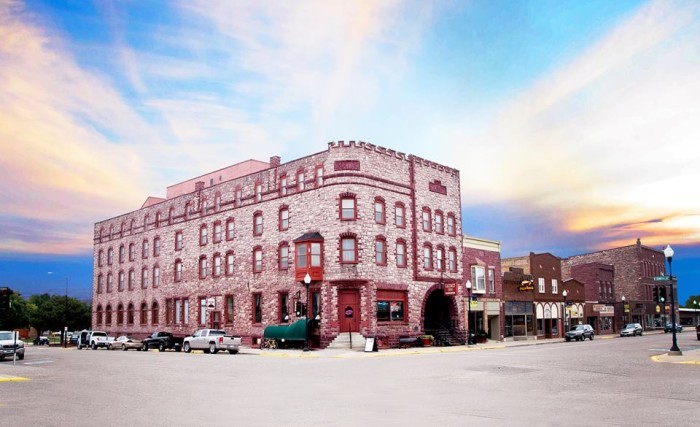 The historic Calumet Inn in Pipestone, MN, was built in 1888. It's had plenty of time to accumulate a few ghosts, including a man in a suit, a lady in the hallway, a piano that plays itself, and an empty room which rings reception. 
Room #308 is considered the epicenter of mysterious activity. The hotel has been visited by the Minnesota Ghost Hunters Society and is featured in local ghost walks.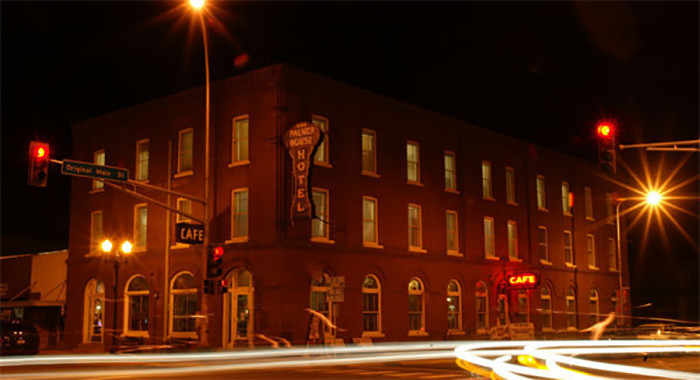 The Palmer House Hotel is probably the spookiest place in Sauk Centre, MN. The hotel was previously a brothel and a saloon, and it is active with as many as 10 restless spirits. Unexplained voices, a boy bouncing a ball down the hall, and an entity throwing glasses around the bar contribute to the colorful stories. 
The Travel Channel's popular show Ghost Adventures filmed an episode there, and the hotel hosts paranormal conferences. It was selected among the top 10 haunted hotels in America by USA Today. Rooms 7 and 11 are the hotspots for brave ghost seekers. Sinclair Lewis was employed there as a bellboy—and some say his disembodied voice can still be heard today.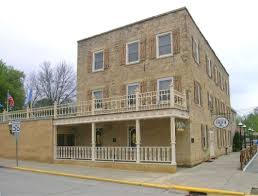 The Hubbell House in Mantorville, MN, was built in 1856. It is now a restaurant with beautiful historic decor. The elaborate bar in the saloon is a highlight. It's also been the subject of paranormal investigators, who pursue tales of unexplained noises, mysterious scents of cigar smoke, and music turning itself on unbidden.
We got goosebumps at another job—an old hospital in the Midwest. The building engineer shared chilling stories of working deep in the heart of the building and sensing the presence of invisible entities with him and strange activities in one very haunted room.
On a less paranormal level, we'll occasionally describe a project as a nightmare because of the difficulties it presents, but even the toughest jobs are satisfying when we complete them. Everyone at All Elements enjoys a good challenge.
To quote a popular film from 1984, "we ain't afraid of no ghosts!" 
Need a Roof Repair This Fall? 
If your place is a little haunted, we'll still do a great job on your roof. And if we've done your roof already—and you never mentioned your ghost—please let us know and we'll add you to the list!
Contact us for a quote!