---
Fireworks Safety: Protect Your Home and Your Family this Fourth of July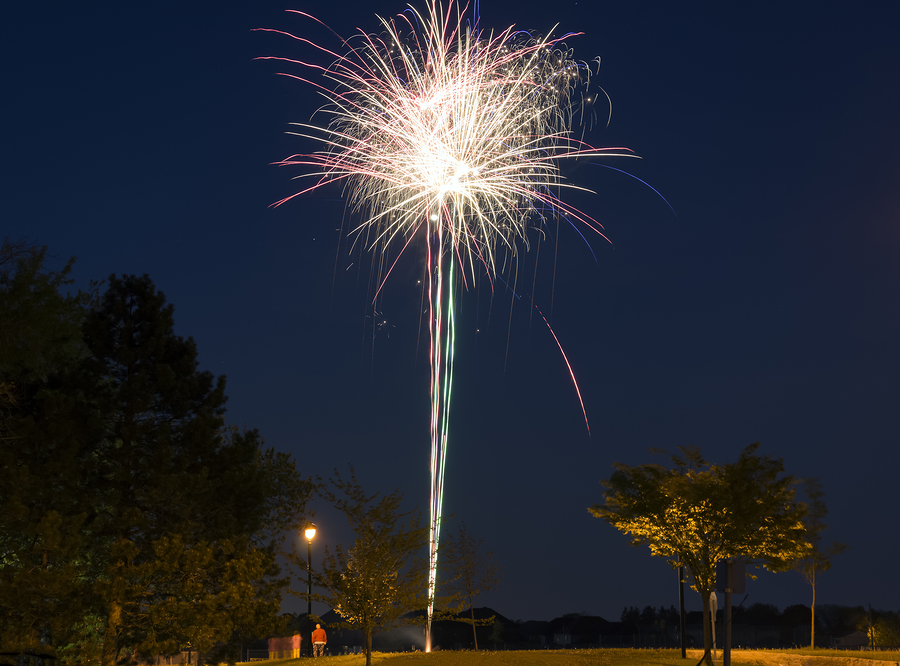 The 4th of July is a summer milestone – one that many of us look forward to and plan for weeks in advance. We gather friends and family at cabins, parks and in our own backyards and celebrate our freedom with food, games and of course – fireworks! If you're one of millions of Americans already planning your annual fireworks display, we would like to share some safety tips to keep in mind so your 4th is a blast but doesn't result in one!
One of the biggest fire hazards when it comes to fireworks is debris on your roof. Pine needles, pine cones, leaves, tree bark…they're all highly flammable and can easily gather on your roof – particularly in the valleys and gutters. Take time beforehand to clean off your roof paying particular attention to these problem areas.
When you're on your roof, also inspect the integrity of the shingles. Places where shingles are missing or where there are gouges in the shingles are especially susceptible to igniting if they come in contact with sparks since roof felt paper underneath shingles can catch fire easily and spread quickly. Making any necessary repairs now will not only protect your roof from renegade sparks but also from all of nature's seasonal elements.
Trimming nearby tree branches – particularly those that hang over your roof – is a wise choice. It minimizes the risk of a branch catching fire and landing on your roof. It's also wise to trim overhanging branches so they don't end up on your roof in a seasonal storm.
After you've enjoyed your fireworks display, be sure to clean up leftover debris. In some instances, smoldering debris can reignite and cause damage. Soak debris in water to thoroughly extinguish it.
The Duro-Last roofing system
Did you know that at All Elements, we stand behind the Duro-Last roofing system? It's watertight, highly reflective, resistant to chemicals, fire and high winds, and low maintenance. Not only will a Duro-Last roof keep your rooftop cooler than other types of roofs but the membrane won't burn without an additional source. In other words, unlike other single-ply membranes, there's no danger of a fire spreading once fireworks eventually fizzle out.
Ultimately, when it's time to light your personal fireworks display this Independence Day, be mindful about where you light them from and in which direction you aim them.
From everyone at All Elements, have a fun, healthy and safe 4th of July!