---
Featured Project: Impressions, Inc. St Paul, Minnesota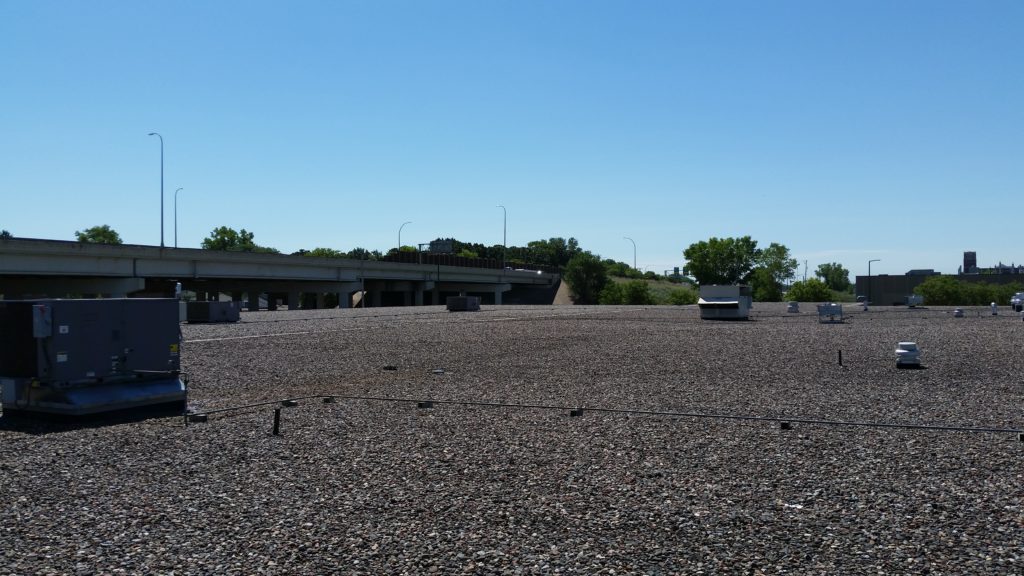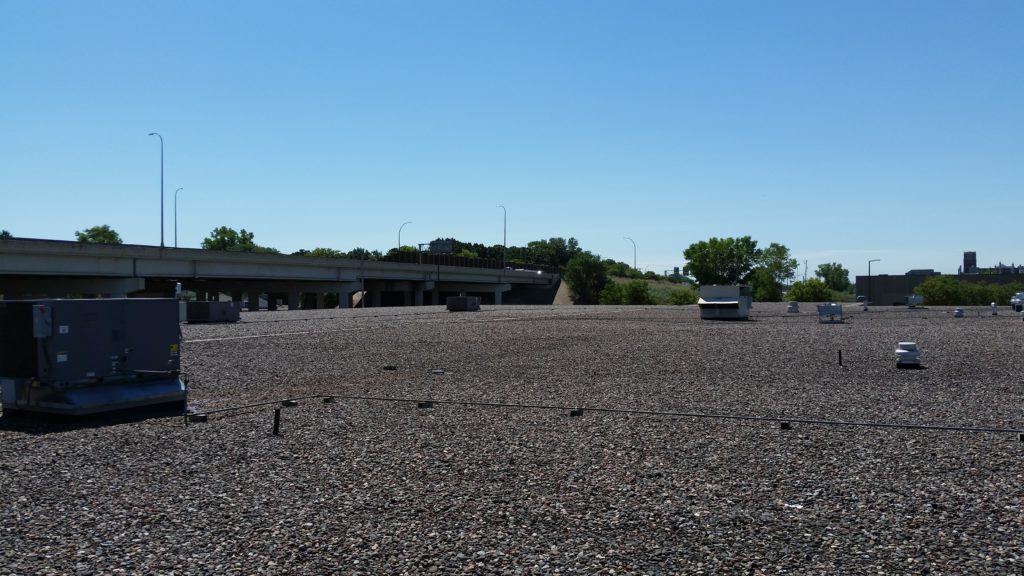 Impressions, Inc. in St Paul, Minnesota needs two things from their roof. First, to not leak. Second, to have a warranty that would keep their printing equipment safe. They found both in a Duro-Last PVC roof.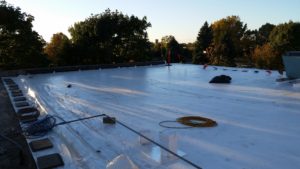 All Elements estimator, Dustin Hesse proposed a recover of the original roof that met Impressions criteria. Impressions' roof was a ballasted EPDM roof that had exceeded its expected lifespan and was causing leak repair calls monthly for the owners. Dustin proposed removing the ballast, taking approximately 800,000 pounds of rock off of the building; cutting the EPDM membrane and leaving it on the roof, reducing disposal costs; covering the roof in Duro-Last fan fold cover board; and installing a 40 Mil Duro-Last PVC membrane.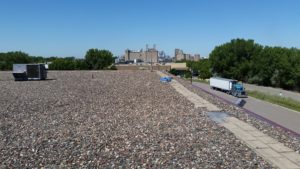 The Energy Star rated membrane helps reduce the rooftop air temperature so Impressions' air conditioners run more efficiently and provides a leak free roof but the best feature is the warranty. The 40 mil membrane come with a 15 year, No Dollar Limit Warranty that covers consequential damages that result from a warranty-covered leak, providing peace of mind.
Save