---
Crucial Winter Roof Maintenance Tips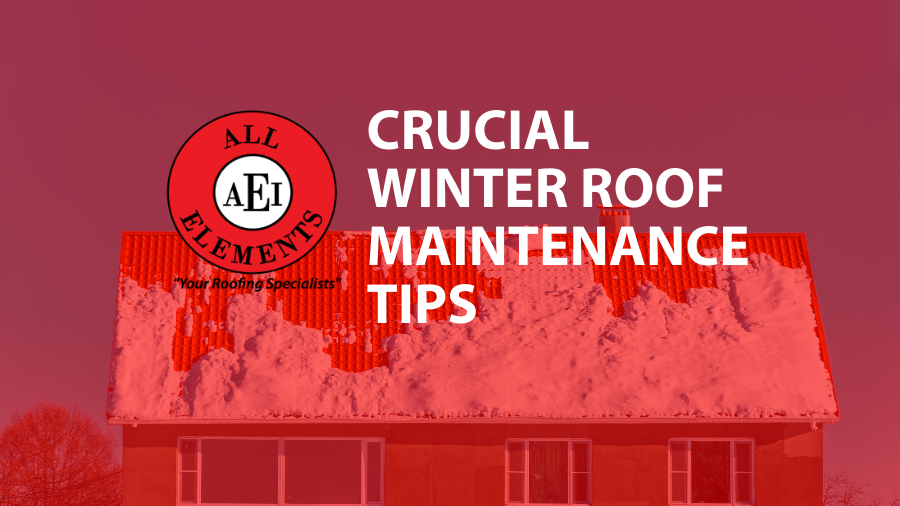 Winter is a fact of life here in Minnesota, and we have found many ways to acclimate to it (and even enjoy it!). But winter weather can be hard on your roof. Snow, sleet, ice, and wind can wreak havoc, potentially causing leaks or more extensive damage. It's important to create a habit of roof care year-round, but there are a few things specific to the winter months that you'll want to keep an eye on.
Remove Debris
Remove as much debris from your roof, gutters, flashing, and down spouts as possible. Leaves, twigs, and other materials can hold onto water and eventually rot, leading to roof damage.
Inspect Your Roof
It's also a good idea to do a regular roof inspection, preferably in the fall. First, take a walk around your home to look for any visible damage to the roof, flashing, and gutters. Take a look inside your attic as well to make sure there is adequate insulation and proper ventilation. If you notice any problems, contact a professional to have a complete inspection done.
Repair Shingles and Flashing
As they age, shingles can begin to peel up or chip. Similarly, the flashing – the part that helps direct water away from critical areas of the roof like the chimney – can loosen up or warp over time. Damaged shingles or flashing allow moisture to build and cause leaks. Inspecting them regularly and repairing damage right away will prevent more extensive roof damage.
Trim Trees
Take a look at the trees surrounding your home and remove any dead branches. Added weight from heavy snow and ice can cause branches to break, potentially damaging your home. If you have any trees near your home that are unstable or at risk of falling, it may be a good idea to remove them completely.
Keep Drains and Gutters Clear
Clean drains and gutters play a crucial role in allowing water to drain from your roof. Make sure to keep them free of debris, snow, and ice so they can do their job well. If water collects in them and freezes in frigid winter temperatures, it can cause ice dams. Ice dams cause moisture to build up, potentially damaging your roof, siding, or foundation. The weight of ice buildup in gutters can also weaken them and cause them to tear away from your home.
Remove Snow
The weight of accumulated snow can damage the structure of your roof, and melting snow can refreeze, causing ice dams. After heavy snowfall, remove as much snow as you can (a roof rake is a great tool for this), especially within four feet of your drains and gutters. If there is more snow than you can handle yourself, call in a professional to remove the snow for you. The team at AEI offers snow removal services all season long, contact us to schedule yours.
Following these tips will help keep your roof healthy and safe all winter long. But if you find yourself dealing with ice dams or damage to your roof, we're here to help. Give All Elements a call for all of your roofing needs!