---
Choosing a Contractor Doesn't Have to be Overwhelming!
Choosing the right contractor for your project can be daunting. Fortunately, you don't have to be a private investigator to make a solid choice. We put together this list of tips to help you navigate the process!
Look for a reputable and established company
When you interview contractors, ask them how long they've been in business. Also, be sure to ask for their physical address. This helps ensure that they're not a fly-by-night operation. It's also appropriate to ask the contractors you're interviewing for references as well as for their license numbers.
Tip: The lower the license number, the longer they've been in business!
Get local referrals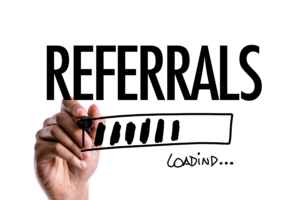 A referral is worth its weight in gold. Asking friends and neighbors for contractor recommendations will help you weed out contractors who may not operate ethically or be easy to work with. If you're hiring a contractor for exterior work, ask them for addresses of recent projects. Then drive by these properties and assess their work!
Tip: A local contractor is more likely to stand behind their work as opposed to a fly-by-night operation!
Don't settle for anything less than a quality proposal
There are many critical elements to a quality proposal. A well-written estimate should include product names, a price breakdown for each item and warranty information for all labor and materials. And don't proceed without a clear scope of work! If the contractors you're interviewing give you vastly different bids, dig into the discrepancies to make sure nothing is missing from their scopes of work. Also, keep in mind that the lowest bid isn't always the best choice. Licensed contractors are required to pay hundreds of dollars in monthly insurance fees and they have to pay to pull permits. A lowball bid could mean you're interviewing an unlicensed contractor or someone who plans to cut corners just to get the job. Choosing the low bid could cost you a lot more in the long run!
Tip: If the estimate is vague and unclear, steer clear! This isn't the right contractor for you. 
Ask for a project timeline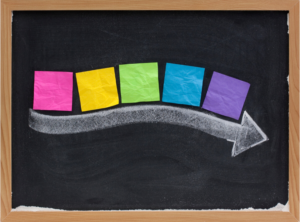 Make sure your contractor specifies a start date and a completion date for your project and that these dates align with your personal timeline.
Tip: Change orders can set back a project completion date and while they are occasionally unavoidable, making sure your scope of work is thorough will help you avoid them in most cases. 
Ask how much the contractor requires for a downpayment
Most contractors require a flat fee or a percentage down to get started on a job. Be wary of a contractor who requires a cash down payment or full payment upfront.
Tip: Legit contractors aren't afraid of paper trails and have nothing to hide!
Expect effective communication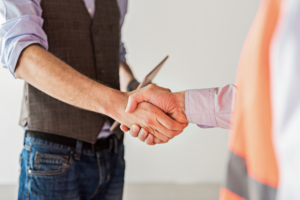 If, throughout the interviewing process, communication is subpar, don't expect it to improve as your project gets rolling. Calls or texts that aren't returned, a lack of responsiveness to your requests, defensiveness when you ask for proofs or references…these are warning signs that must be heeded.
Tip: Choosing a contractor who doesn't maintain effective communication is asking for a headache throughout the duration of your project. Are you ready to start interviewing contractors for your 2020 roofing job? All Elements would love to provide you with a detailed estimate! Give us a call at 763.314.0234 or contact us here!