---
A Commercial Roof Replacement Case Study: Coborn's, Inc
Here at All Elements, we love the work we do and the people we get to work with. We recently completed a roof replacement project for Coborn's, Inc, and thought we'd give you a peek into the process of a commercial roof replacement.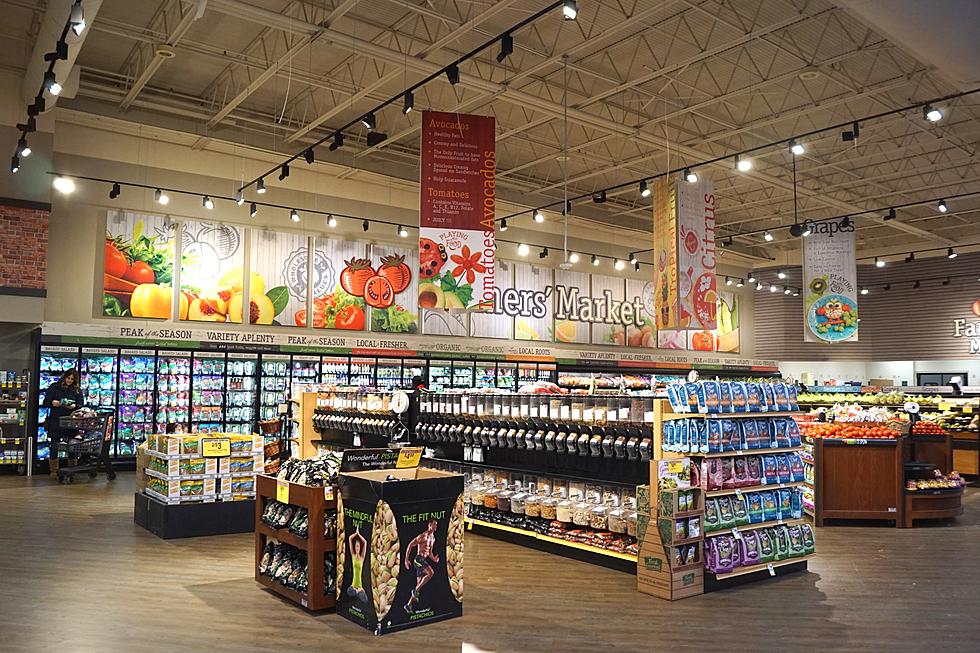 Coborn's, Inc has been around since 1921, and now has more than 120 grocery, convenience, liquor, and other retail locations throughout the midwest. If you live in the midwest, you've likely shopped in one of their stores.
We were happy to take on their recent grocery store roof replacement project and provide them with a quality, long-lasting commercial roofing solution for their building.
The Need: A Durable, Long-Lasting Grocery Store Roof Replacement
The roof Coborn's asked us to work on was an older roof that had met its life expectancy. At this point commercial roof repair would not have solved their problem. To help prevent water intrusion and future water damage, the roof needed to be replaced.
Coborn's needed a durable roofing solution for their buildings that would stand the test of time. Fortunately, we had the perfect solution in mind.
All Elements' Solution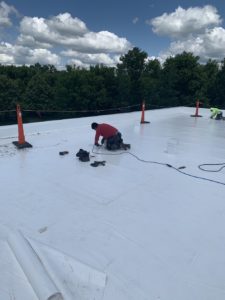 We began their re-roofing project by addressing the roof that was in the worst shape first. We removed the existing ballast EPDM, then replaced the roofing with white Duro-Last 50 mil membrane that we mechanically fastened to the steel deck.
The new commercial roofing system we installed comes with the industry's best warranty. Duro-Last offers a 15-year Supreme Warranty with consequential damage coverage for commercial applications of their roofing systems — unique in this industry.
Duro-Last's white membrane roofing will ensure that Coborn's building is both watertight and more energy efficient than with their previous roofing material.
Duro-Last Membrane Roofing: A Quality Commercial Roofing Solution
PVC membrane roofing systems like Duro-Last's are constructed of two layers of PVC with a polyester reinforcement scrim in between. PVC commercial roofing materials are highly durable, fire resistant, chemical resistant, weldable, and environmentally friendly.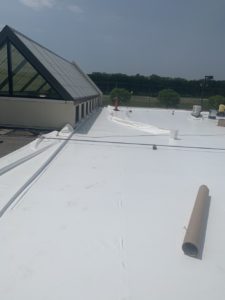 Duro-Last's 50 mil membrane, which we used for Coborn's project, is manufactured with 28 mil of thickness on the top performance layer, far exceeding industry standards.
And the use of white membrane roofing material ensures that Coborn's building will benefit from:
Lower energy costs
Cooler building temperatures
Reduced risk of thermal shock damage
Reduced air pollution and greenhouse emissions
Better protection from UV Damage
Increased roof lifespan
and more
We think you'll agree that with all of these benefits, Coborn's commercial roof replacement project was a wise investment.
Protect Your Commercial Roof Replacement With Routine Maintenance and Inspections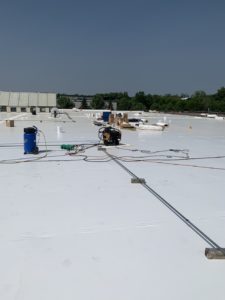 In the busy day-to-day of running a successful business, it can be difficult to keep up on commercial roof maintenance — especially if you aren't yet noticing any water damage or other issues. But even before your roof springs a leak, it's important to have regular commercial roof inspections, maintenance, and repairs done to keep your roof functioning at its best and ensure it has a long life.
To keep your roof well-maintained:
Keep the gutter system cleaned out
Keep nearby trees trimmed
Do a visual inspection after every severe storm
Have cracks, tears, and leaks repaired promptly
Schedule a yearly commercial roof inspection
Following this list will help ensure your roof protects your building the way it is designed to for as long as possible.
All Elements is your local commercial roofing expert. Contact us the next time your building needs a commercial roof repair, replacement, or inspection.
Check out all our photos below!