---
10 Rounds with John & Tara Thurber – 16th Anniversary Edition
In honor of AEI's 16th Anniversary this month, our 10 Rounds is with John and Tara Thurber, founders and owners of All Elements, Inc!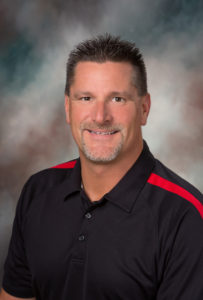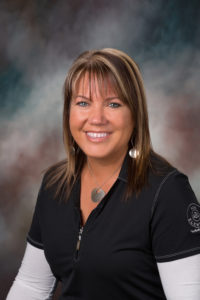 1. This year we celebrate AEI's 16th Anniversary. What thoughts and emotions come to mind when you think about that?
John: All the good times and rough times that we and our employees went through to get here. Looking back at all the customers that continue to use us and refer us to others is really an accomplishment and shows the dedication all of us here have to making it happen every day.
Tara: All I can say is WOW!!! We have come so far in 16 years. We are so proud of all who have been involved every step of the way!
2.  What inspired you to start and build this incredible business?
John: Working for other contractors that were only concerned about how much money they could make. We believed that you should think of your employees, customers, and material suppliers first. The rest will fall into place. Help make the lives of those around you better now and in the future.
Tara: Actually, it was all John. He came home and said, "I am going to start my own company". He was tired of working for someone else that didn't have the same vision as him. I thought he was absolutely crazy. I was home with our newborn son and had no idea how it was going to play out.
3. In what ways has AEI grown over the years?
John: Wow, well we started out in our garage and unloaded materials into our driveway. Moved the business 4 times to its current location. Now we have all the equipment needed for almost any project that gets thrown our way. Have hired a lot of great employee's and done some extremely challenging projects that we could have never even thought about doing when we started.
Tara: Too many to list. We started out in the garage of our home and have since moved 3 times. Each time to a bigger place because we had outgrown the previous one. From the beginning, we have set goals each year and have succeeded them each and every year. Our employees have continued to grow and mature with our business as well.
4. What do you see as your biggest accomplishments since you launched the business?
John: There are a few, watching employee's grow and better themselves is great and having repeat customers. With both of those All Element's must be doing something right.
Tara: I believe our biggest accomplishments have been retaining key employees. That is the key to any business. Employees can either make or break you and we are very fortunate to have such amazing employees and their families support.
5. How has this industry evolved over the years?
John: You always have the rotating chair of contractors that come and go, and the customers who only choose on price but with the advancements of the internet you can investigate the backgrounds of contractors better so that helps customers make wise choices. The effort to hire hard working employees is much more challenging than it used to be.
Tara: Over the years the industry has definitely been a rollercoaster. It is crazy to see how many roofing contractors come and go. In the end, the good guys always keep their roots.
6. What is the best part of your job? What excites you the most?
John: Seeing the difficult projects get done as if they were easy. The company parties we have and everyone enjoying themselves and letting loose.
Tara: The best part of my job is that I get to make connections with some pretty great people in the community. I not only get to work with All Elements, but I also get to volunteer in the community on behalf of All Elements. We have key employees in place that make it easier for me to get involved with the Chamber, School District, and multiple other organizations. We make sure our employees get involved as well. It keeps people grounded.
7. What is the best piece of leadership advice you have received over the years?
John: There are many great ones out there, anything from Vince Lombardi. I also like the common-sense ones such as, Leaders think about the solutions and followers think about the problem, or getting mad at people for being who they are is like getting mad at a chair for being a chair.
Tara: My favorite quote is "The greatest accomplishment is not in never falling, but in rising after you fall" Vince Lombardi.
8. What is your hope for the next 16 years? In what ways hope to grow?
John: To add some more great employees, increase sales, continue to have satisfied customers.
Expand into other markets in a calculated manner.
Tara: To continue doing what we have been doing, only at a larger scale. Would like to increase employees, increase revenue, and increase branding.
9.  What's your favorite lunch spot you've discovered?
John: Depends on the day of the week and the city I am working in. In Monticello its Bluestone and the VFW.
Tara: Hands down, the Monticello VFW. Food and service are always a hit.
10. What's your favorite song on the radio right now?
John: Zac Brown Band, My Old Man
Tara: My favorite song is Thunderstruck by AC/DC. I'm that dork that changes song lyrics to my liking and in this case…"You've been Thurberstruck" On a serious note, favorite song on the radio currently is Thunder by Imagine Dragons.